I'm not a big sky watcher. Sure I get excited whenever an eclipse or some galactic event is plastered in the news but that goes for several million others. I don't get upset when a meteor shower is obscured by clouds or by my neighbors coconut tree. Life will go on for me.
However, on days that I do look up,with or without my ray-ban sunglasses, I sometimes find myself smiling at what the sky manages to show me.
Believe it or not, I like polo. I didn't say I ran with the crowd, though. The polo crowd, I mean. I just like watching the game.
Its just about as exhilirating as basketball only on a more upscale level, if you know what I mean. There's really nothing like it. Imagine those gorgeous polo players (yes Virginia, they are gorgeous!) on those gorgeous stallions thundering away on the field with mighty mallets in hand trying to out-macho each other. Really, there's nothing like it.
So I look forward to this year's games…..let the "machoing" begin….hehehehe

I was cleaning up my hard disk of pictures and I found this one from our last trip to Boracay. This was part of the lunch treat of my sister. We were all assigned to cover particular meals during our trip and instead of going to one of the restos, she had the resort's cook go to the market and buy some of the day's fresh catch.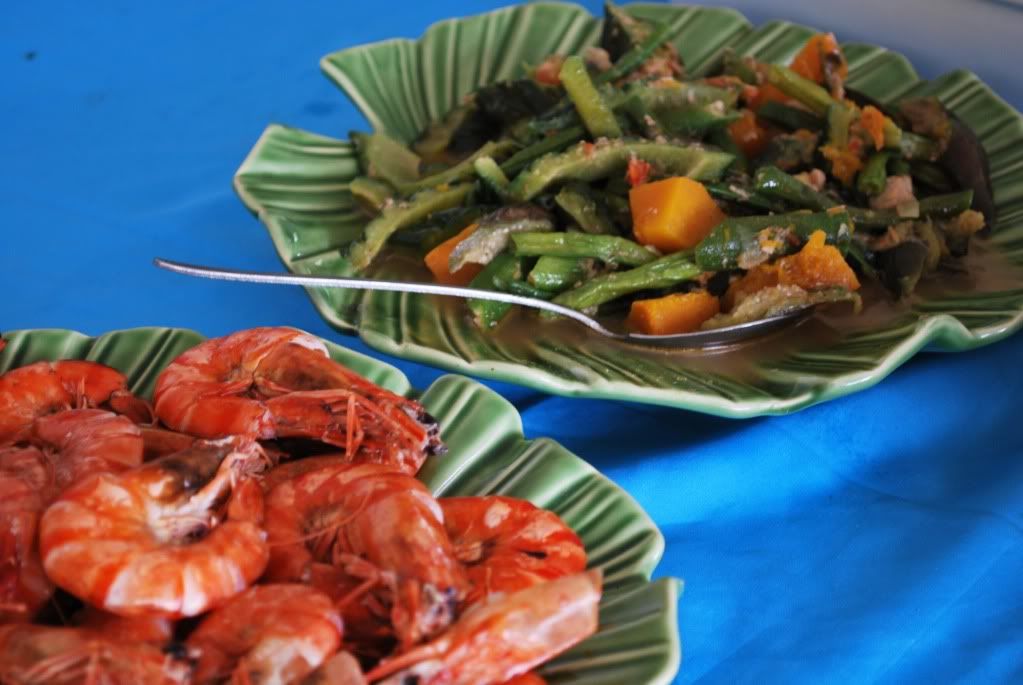 This photo was taken at Ocean Adventure in Subic Bay. Much as I love going to that park, I sometimes think that it would be much better that those dolphins be released back into their natural habitat where they can thrive in the most normal way. However, it is also good to know that these creatures are actually victims of their natural habitat. We all know that there are many fishermen out there who resort to dangerous methods of fishing. And almost always the biggest victims are the dolphins and other animals like them. And for that I am thankful that there are the people of Ocean Adventure who have taken it upon themselves to help these hapless animals. It is through their efforts that a lot of people are made aware of the damage that mankind has done to nature. It is also through them and their wards….the dolphins…..that they spread the message that there still is a chance to salvage nature.

Thank you Citibank!! If not for an unscheduled plurk peep, I wouldn't have known that Citibank and Krispy Kreme had a promotion for free donuts. I was happy and content using my charge slips for redeeming for gas and grocery purchases. But when I found out that you could get a dozen donuts for 2 charge slips worth Php1500, I knew that I had to go for it A…S…A…P!!!
Guess what, I did! The very next day. I just happened to accompany my youngest daughter on her school fieldtrip which included a trip to Krispy Kreme. So while the kids were inside the store watching donuts being rolled out of the kitchen, I was lining up and claiming my free donuts. Not only that, I rallied the other parents on the bus to claim their donuts too. All in all, there were maybe a dozen parents who went home with free donuts that day.