Spaghetti Moustache ala Hezzie

.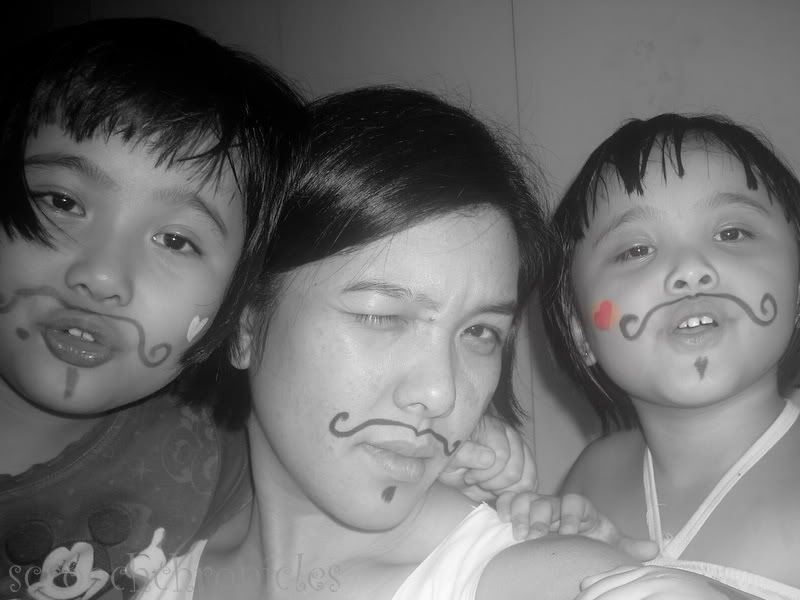 .
One afternoon, I made a quick trip to the bookstore to buy some supplies when I chanced upon some face crayons. I picked up a pack for the kids to play with.
.
When they got it they requested to have their faces done like "waiters" in an expensive restaurant. I honestly do not know where they get their ideas but I gave in. And to make things more fun, I decided to do my face as well. I am the maitre d' for obvious reasons.
Comments