Adi turns 6 in two days. How time flies…really. I can still remember when I gave birth to her, rather vividly. I can't believe its been 6 years since.
Between the 2 kids, its Adi who likes celebrating her birthday. Gaby will be happy just to have dinner out with the family. Adi wants a party. And can you believe, I actually saw her browsing through a catalog of cell phones last week. Of course, she pointed out what she wanted to get for her birthday.
For the record, there are only 2 things she wants….an Ipad or a cellphone. So if anyone wants to make this kid happy, you know what to get her.
Tomorrow I turn a happy 42. And yes, I am really happy. Unlike some people who dread getting older, I welcome it wholeheartedly. And it doesn't have anything to do with the fact that I…ahem….do not look my age. Indulge me, ok.
Anyway, since I'm on the subject, I might as well get some sensible thoughts in…at least for now.
So what do I hope to achieve this year. Well, probably the same as the year that passed. I honestly believe that I haven't done so bad. My work output is pretty much satisfactory, my kids are happy and healthy, and my hubby hasn't lost any more hair. So I did pretty good.
Personally though, I am still hoping to get my fitness routine up and running…pun completely intended. Other than reading diet pill reviews, I would really like to get back on the fitness bandwagon and maybe shave a couple of pounds in the process. And then that would my 43rd year even better. Right?
So again, happy 42nd to me!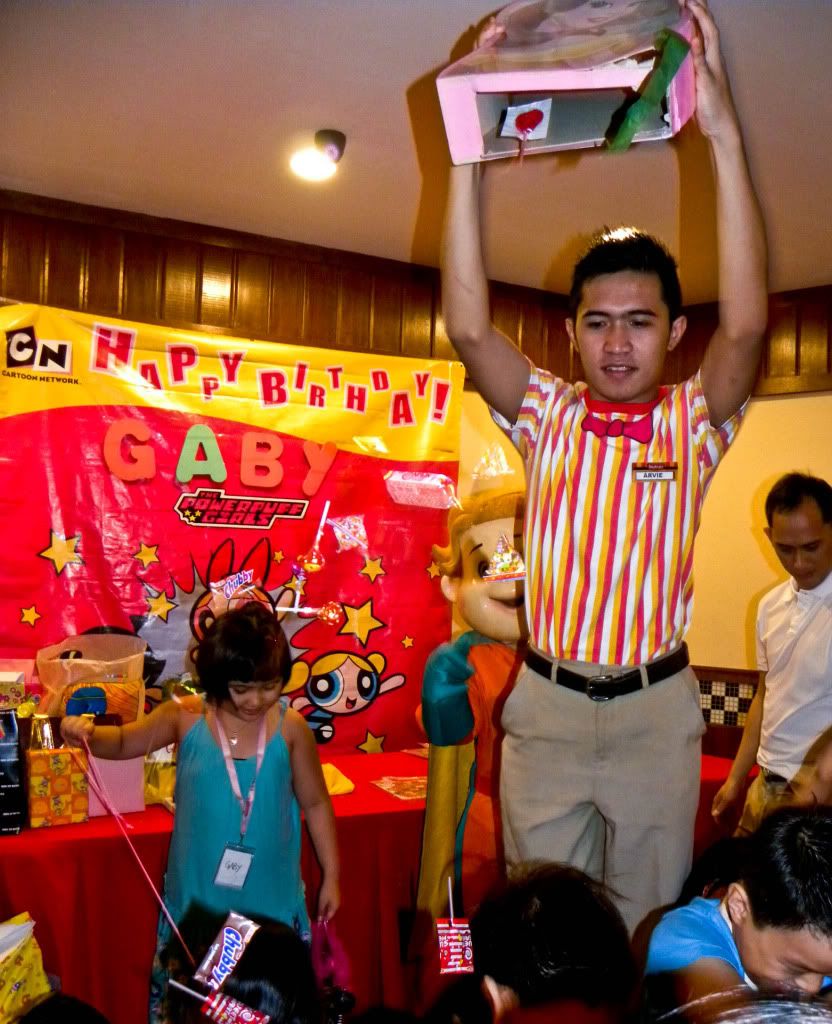 Nung nakaraang linggo, ang aking panganay ay nag-bertdey. Matagal na nyang inaantay ang araw na iyon…..mga 7 taon lang naman. LOL. Di nga ba't talagang nag-cecelebrate tuwing 7th birthday. Kaya ayon, isang masigabong "Happy Birthday, Gaby!" ang aming idinulot para sa kanya.
My eldest just turned 7 last week and we celebrated it with a bit of a bang. Without having to ask what she wants, I know that she wants toys. Lots of them. We are fortunate to have kids who think like kids and not little adults. My 7 year old still plays while her playmates are slowly moving into the world of electronics and "kikay" stuff. I'm sure we'll get there but not any time soon, I hope.
Anyway, we were able to save a bit on her party after a well-meaning and ultra-loving godfather decided to pick up the tab for her party. It was his birthday surprise for his fave godchild. Hooray. As for us, we haven't really decided what to get. Aside from the family trip that we're taking as a birthday gift for both the kids, we have yet to run up a tab on Toy Kingdom's POS systems for our toy loving celebrants.
So this means less space again. And a messier room..thats for sure.
After we got our much needed rest (if you can call making chismis as rest), it was time to go to dinner. We wanted to catch the last vestiges of daylight so we rushed off to our destination at around 5 p.m. The sunset at Manila Bay at this time of the year is said to be at its most beautiful and we didn't want to pass up the chance to see it.
It was a concensus that we would have dinner at Makan Sutra at the Sunset Quay in Ocean Park. Aside from having a vantage point to watch the sun set, the food was also good. Singapore hawker style dining cannot be beat in my book. We got there early due to light traffic so some of the kids went to see the aquariums while the rest of us sat by the bar on the deck while watching the sunset.
When the last sliver of the sun finally went down it was our cue to eat. EAT!!!!
After having a hefty dinner it was time to go back to the hotel to rest. Plus we needed to get back by 8pm to catch the 50% off promo at the cake shop. We needed to stock up on cheesecake and banana bread. Really the best so far for us. Anyway, we got there on time and because my brother-in-law was feeling generous, he volunteered to buy an entire cheesecake so we could have dessert and coffee in the room. I asked for a candle so we could have a pretend birthday cake for Adi to cap the day.
Even without lighting the candle it was the perfect way to end Adi's birthday. And after having our fill of cheesecake and coffee it was time to call it a day. We needed the energy for the swimming extravaganza in the morning. We're now looking forward to Gaby's 7th birthday…but that's another story.