On the morning of March 11, my hubby handed me a sheet of paper which contained a list of requirements for a visa application to Japan. The hubby had some business matters to attend to in the town of Fukushima in Hiroshima and he scheduled it for mid-April so it would coincide with the entrance of spring in Japan.
Since we were to fly in via Osaka, it would have been perfect. Osaka and the old capital of Kyoto are next door neighbors and is the best place to experience the coming of spring in Japan. Why? Sakura…Cherry blossoms.
I so wanted to experience the festival…the kids too. It was all mapped out. I even scheduled our arrival on the best time that the flowers would be in bloom.
But, we all know what happened next.
By afternoon the Big One happened. And despite it happening in another part of the country, we didn't want to take any risks…especially with the kids in tow. I was still hopeful though. I patiently waited for things to be ok in Japan…openly hoping that it would be safe to travel there. So much so that I refused to book any other flights until I was sure that Japan was a no-go. I even went ahead and secured all the requirements for visas and even made sure that all of us had a secure Medicare plan in preparation for a supposed  trip.
But everything was pointing to a cancellation. Everyone was trying to get out of Japan and it just wasn't meant to be.
Instead I will content myself with my only Sakura sighting…..in Palawan. Slightly different…but still beautiful.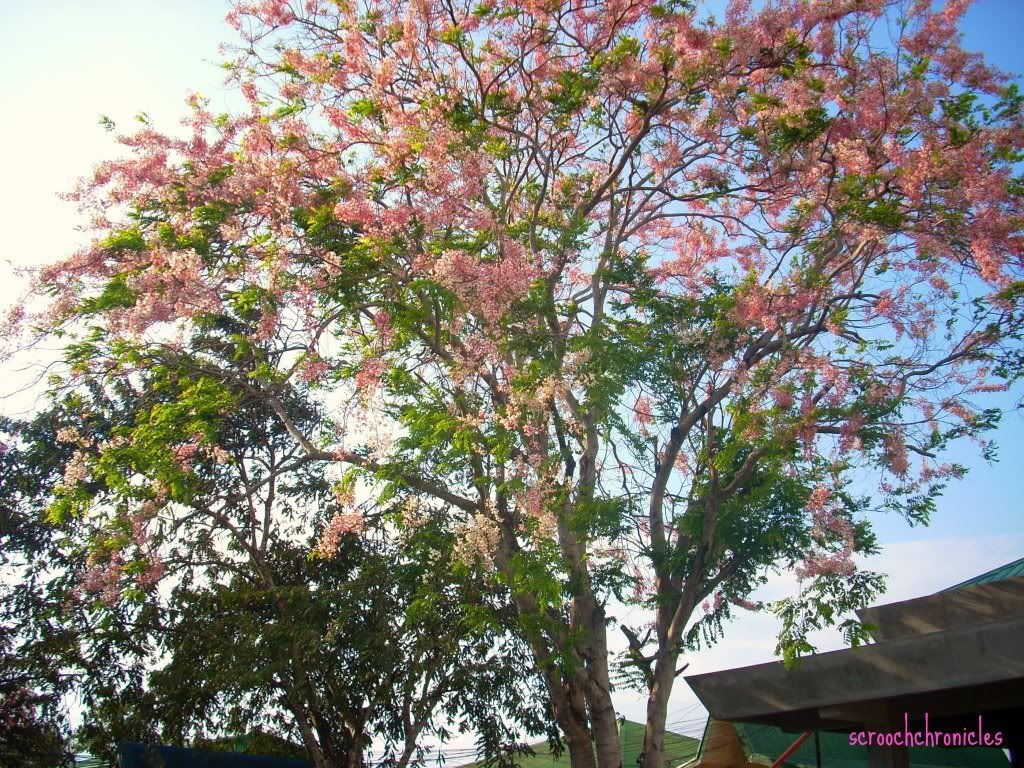 Hopefully next year will be the right time. And hopefully by the next blooming of Sakura, Japan will have gotten back on its feet. Here's praying for Japan.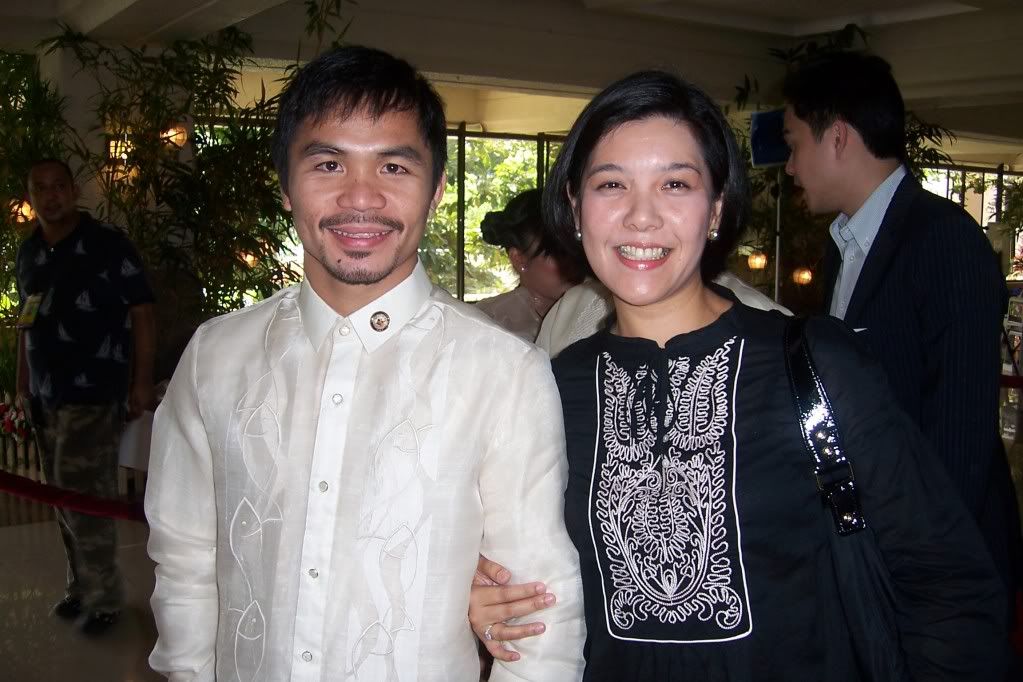 Who doesn't know the Pacman?
The ace boxer and the worlds Pound for Pound champion has temporarily stashed his boxing gloves to serve his people.
Yep, Pacman is now a Congressman of his province.
I had the opportunity to attend the State of the Nation Address of our president which was held at the Batasan Pambansa, home of our country's congress.
Luckily for me, I was able to catch the Pacman right before he entered the session hall and I bravely asked for a photo opportunity. Being a true gentleman, he gamely posed. As you can see from my geeky smile, I was only too happy to have been obliged.
Please check out my other "public" post HERE

Being the daughter of a business minded father, it was almost fate that dictated that I would tread the same path when my time came. I really don't know if the reason I eventually took the same road my Dad took was because I was groomed for it or maybe because I had his blood running through my veins. Whatever the reason, starting a business was what I wanted to do more than anything else.
Why am I suddenly going nostalgic? Well, after years of running several businesses and looking out for the best franchise opportunities and having to go through all the hardships of start-up, I saw a glimmer of hope after hearing the president's State of the Nation address.
Huh?!?
You see, everyone knows that getting a business off the ground, no matter how small, will have to go through the rigors of government red tape before even starting. That alone costs a small fortune in money and time. And if for some lucky individuals who happen to have a thicker wallet and longer credit line, going to a fixer is almost always the way to go.
But PNoy said that he would help alleviate all these problems. He said that he would cut the time of business registration to a mere 15 minutes. He said that he would cut the paper work from several pages to a mere 1 page. He said that he would make doing business easy and that he would make sure that the people running the show do their job properly.
This is a bit of good news for business minded individuals like myself. Sometimes the roadblock otherwise known as the DTI and the Mayor's Office is enough to make a businessman rethink his strategy.
I hope he follows through with his word. And maybe then we might see a boom in new businesses. Being an Economics graduate, he is supposed to make sure that the principle of laissez faire should be enjoyed by the businessmen of his country.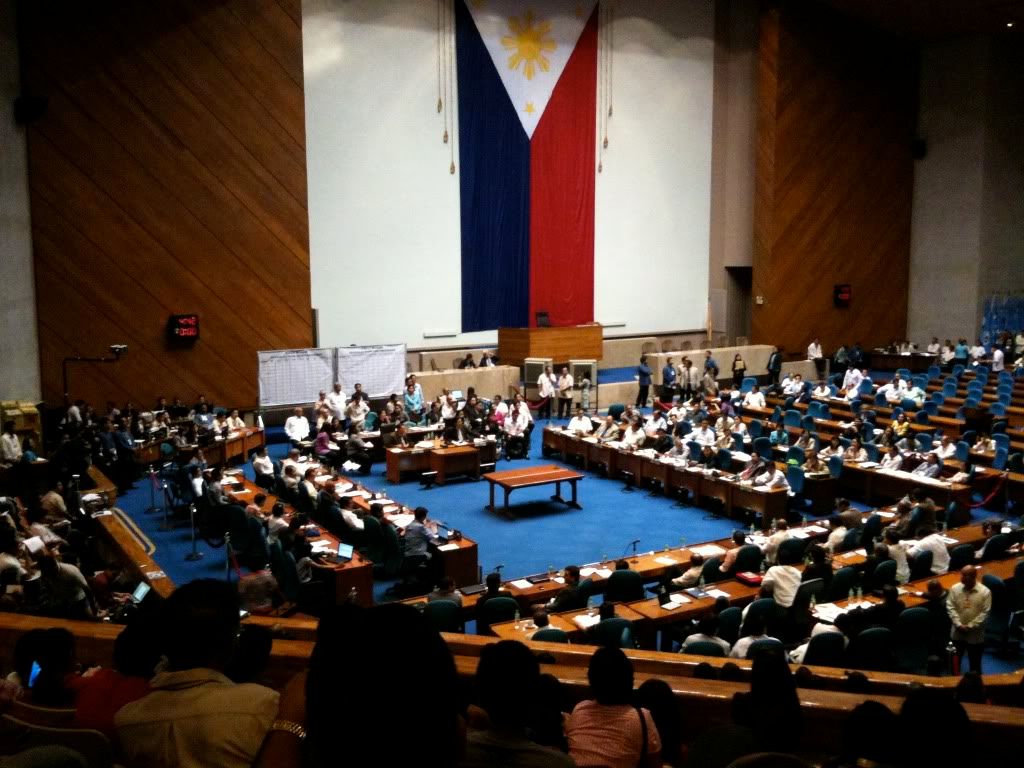 Mag iisang buwan na magmula ng tayo ay tumahak para bumoto ng mga tatayong lider ng ating naghihikahos na bayan. Ninanais ng bawat Pinoy na ang bagong uupo ang syang magdadala ng pagbabago para sa ikauunlad ng bayan. Wala sa pangalan, sa pinanggalingan o sa magulang ang naging batayan ng marami. Ang tinignan ng marami ay ang sinceridad ng mga kumandidato.
Ng matapos ang botohan nagkaroon ng malaking kaguluhan gawa ng "automation" na ngayon lamang natin naranasan bilang mga botante. Kasi naman, di masyadong handa ang mga kumatawan sa ahensya na namamahala nitong "automated election". Kaya ayan, hanggang ngayon nasa dilim pa rin tayo kung sino na nga ba nag idedeklarang lider ng ating bayan.
Itong nasa litrato ko ay kuha sa loob ng Batasang Pambansa kung saan ginaganap ang joint canvassing ng Senado at Kongreso. Sa totoo lang, dito pa lang ay madidismaya ka na kasi tulad ng dati, imbes na pagtuunan ng pansin ang maayos na pagbilang, walang patid na papogi ang inaatupag ng mga senador at kongresista. Kaya kung tutuusin, wala ring pagbabago ang nangyayari dyan.
Sana pag may maiproklama ng bagong lider ng bayan, mabago talaga nya ang pagpapalakad ng ating gobyerno.
Believe it or not, this apolitical, tsismis loving, "i'd rather watch E than CNN" citizen actually hauled her ass to Congress to witness the joint house canvassing of COC's the other day. I can't believe it myself.
Sure I was there for people watching. And sure I got a huge kick out of seeing those gorgeous South American hunks from Smartmatic. Wink wink. Truth be told, my sister and I trained our camera lenses on those dudes more than we did on the proceedings. Hehehe.
But as the hours passed, I found myself engrossed in what those senators and tong-gressmen where saying. It bothered me that there was more talk than action. The oft said, "We will not sacrifice accuracy for speed." began to sound like an insult to my sensibilities because those idiots were actually delaying the opening of those ballot boxes. Yep, they were all grandstanding. Several of them seemed to vying for airtime. Hey, all the TV networks had their ace reporters in the media section so putting in more lip service meant some time on the primetime news.
After 4 hours of watching endless volleying of the same issues, I decided that it was time to go. I figured that there would be no opening of any ballot boxes. And I was right. As of press time, they have already opened several from the overseas voting centers.
Am I going back, absolutely. We plan to go on the last day when things get really exciting. I didn't get to see the first ballot box opened, I want to see the last.