On the morning of March 11, my hubby handed me a sheet of paper which contained a list of requirements for a visa application to Japan. The hubby had some business matters to attend to in the town of Fukushima in Hiroshima and he scheduled it for mid-April so it would coincide with the entrance of spring in Japan.
Since we were to fly in via Osaka, it would have been perfect. Osaka and the old capital of Kyoto are next door neighbors and is the best place to experience the coming of spring in Japan. Why? Sakura…Cherry blossoms.
I so wanted to experience the festival…the kids too. It was all mapped out. I even scheduled our arrival on the best time that the flowers would be in bloom.
But, we all know what happened next.
By afternoon the Big One happened. And despite it happening in another part of the country, we didn't want to take any risks…especially with the kids in tow. I was still hopeful though. I patiently waited for things to be ok in Japan…openly hoping that it would be safe to travel there. So much so that I refused to book any other flights until I was sure that Japan was a no-go. I even went ahead and secured all the requirements for visas and even made sure that all of us had a secure Medicare plan in preparation for a supposed  trip.
But everything was pointing to a cancellation. Everyone was trying to get out of Japan and it just wasn't meant to be.
Instead I will content myself with my only Sakura sighting…..in Palawan. Slightly different…but still beautiful.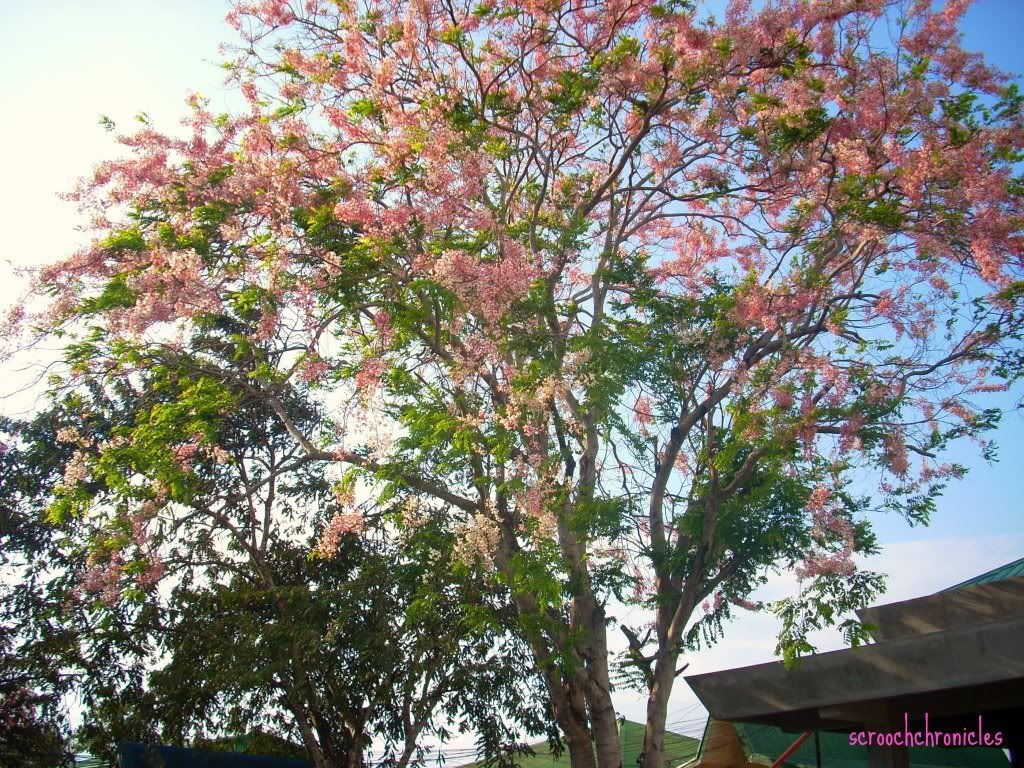 Hopefully next year will be the right time. And hopefully by the next blooming of Sakura, Japan will have gotten back on its feet. Here's praying for Japan.
It is official…we're off to Bangkok in 2 weeks!
Due to circumstances beyond our control…we had teo cancel our trip to Japan. Despite our destination being away from the destruction, my husband and I both decided that it wasn't at all safe to even bother taking the risk. Especially since the kids are going to be with us.
This was the same scenario last year when we had tickets booked to Bangkok. A few weeks before our departure, all hell broke loose in BKK. There were riots everywhere! I even had a bit of an argument with the customer service agent of the airline when I was trying to rebook our tickets. Suffice it to say that all ended well. We were able to rebook and went to Hongkong instead.
But BKK was really calling us. And so this year we shall heed that call. Woot!
Summer is officially on its way to our shores. Despite the cool weather, I know that the summer months are fast approaching. And what am I doing about it? I'm getting ready, that's what I'm doing.
I am determined to start exercising next month…technically that's next week. Then I'm giving up rice….slowly. I'm giving up soda. I'm going to eat at least 3 servings of fruits or vegetables daily. And I'm even taking a diet supplement that helps me and my metabolism which, I must admit, has gotten slower over the years.
What am I aiming for…well, I just want to look decent in a bathing suit…not much, right.
Guess who?
ME!!!
I found this really old photo of me while I was driving a pedal-powered car. I must have been around 3-years old in this pic. This was on a trip to Baguio with my Lola (grandmother). I'm not sure, though, if this was the same trip where I caught the dreaded chickenpox.
Yellow car…red outfit…retro overload!!
Its been almost a week since I've last logged into my site and for very good reason. We finally went on our vacation. Yep yep…we visited the land of dimsum and noodles…shopping…and Mickey's newest home. We visited Hongkong!
Its been years since I last visited and everything seemed so new to me. This was the kids' first time there so they were just as excited as I was.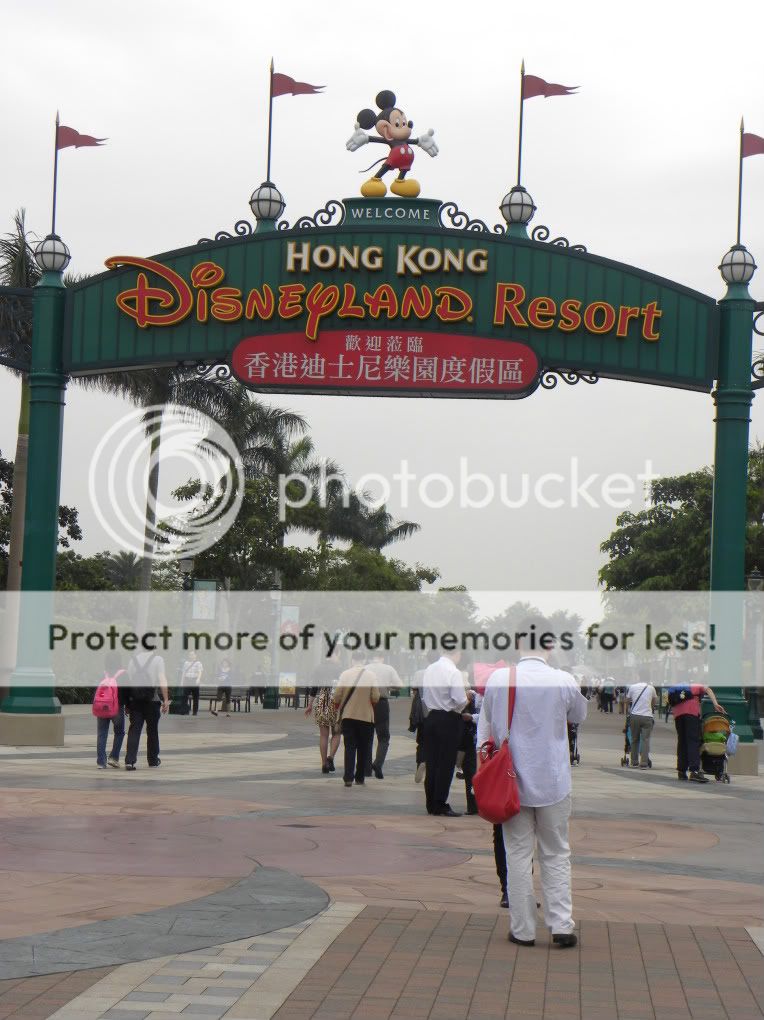 When we got there the weather was just perfect. It was a bit cloudy but better than scorching for half a day of staying outdoors. The kids loved it. They got to wear their spanking new pink hoodies too. There was a bit of a chill in the air and it was perfect.